Happy new year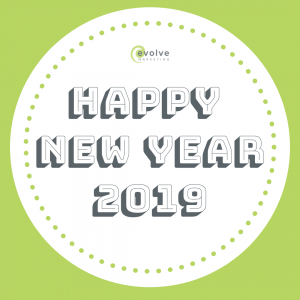 to you. The team at Evolve Marketing hope that 2019 is a fantastic year for you and your organisation!
We are looking foward to continuing to help local service and manufacturing organisations across Northamptonshire and Buckinghamshire attract new business and keep their brand and communications fresh and up-to-date. Managing Director, Dr Mark French says: 'As we go into our 13th year of trading as a Google partner and RAR listed agency we are excited by developments in digital and email marketing that allow businesses the opportunity to maximise their return on their marketing investment.'
If you would like to see how Evolve Marketing can help your business in 2019 call us today on 01327 810003.