In a world of finite resources and constrained budgets, keyword research is a useful starting point to focus your B2B content creation efforts. It helps to ensure that you create relevant content that addresses the issues that matter to your prospects and drive traffic to your site.
First a gentle reminder….
Before I dive into the 'How to' I just need to restate the fact that if the search terms that your prospects are googling are NOT on your website, then your website will NOT appear in Google's organic search results. This means how YOU describe your service or offering is irrelevant. Instead, what your prospective clients call it, and thus what they search for, is key. For example, your 'CX Learning Burst' is all well and good but if your prospective clients are looking for a 'customer experience training course' your page won't rank in their search even if what you are offering is exactly what they want.
So, matching your website content to what your prospective customers are searching is key. With this in mind it would make sense to create webpages based on keyword research rather than what you think sounds good.
Step 1: Keyword research
Focus list of Keywords
Identify your 'kernel' keywords i.e. the ones that broadly define your offering. Put yourself in your prospects' shoes and think of what words they may use to search for your product or service. If you have multiple offerings go through your website and sub-divide sections into broad topics. Then identify a few 'kernel' keywords for each topic. They will be the central tenets of your future keyword infrastructure.
Then see which of your website pages appears for which search term and how many click throughs you are getting to these pages – check Google Console for this information. For each keyword, you can see what the monthly impressions it gets, how many clicks you are getting and what your average position is. From this create a shortlist of keywords you want to focus on and start building website content around these keywords.
So, how else can you find out which keywords your audience are searching for?
A good starting point is in Google Ads, the tools section has the popular Keyword Planner which can help you discover new keywords. Enter your kernel words and hit the Search button and it'll suggest associated keywords. It gives reliable search volumes i.e. shows how many people are searching for it in an average month plus suggests related keywords, and shows the level of competition in Google Ads for any given keyword. You do need to be running a Google Ads campaign to use Keyword Planner.
Supplement this with Answer the Public a useful free tool which also provides related keywords for any given topic, focusing on questions and prepositions.
And take a look at Autocomplete tools like the ones on Amazon, YouTube or Google. They are useful at providing insight into what people type while searching for info or products and services related to your offering.
Also take a look at the section called "Searches related to…" on Google at the bottom of the page. It can also be useful to find alternative keywords for your list.
Other sources could include your competitors and brainstorming with your key stakeholders
Long-tail keywords
The longer and more specific the keywords are, the higher your chances of ranking for this keyword because there is less competition. Of course, this also means that the search volume for this keyword decreases. Ignore the natural inclination to choose keywords with the highest search volume. These are usually the most competitive so unless you are a market leader with big budgets and a high Domain Authority, you are probably aiming too high.
Instead focus on 'key phrases' or 'long-tail keywords' which are longer and more specific than the most popular keywords as they are much easier to rank for. See the Google Keyword Planner tool to assess how competitive a keyword is.
Remember to weed out unsuitable or unwanted keywords during this process i.e. those keywords that are least likely to bring you traffic and conversions. Such as keywords which are not unique to your offering, are too competitive or have very low search volumes.
Step 2: Keywords grouping and keyword mapping
Once you have your keyword list you need to group or segment your keywords before you can use them to optimise your content and stand out from the competition.
There will undoubtedly be some overlap in the keywords you want to target. So, group keywords and key phrases into "keyword clusters" before assigning a cluster to a particular page.
There are various criteria to group them you can use; these groupings tend to work for us as B2B marketers.
Volume and level of competition
Semantics (meanings of words)
Search intent (where are they at in the buying cycle i.e. are, they still at the gathering information phase, or are they investigating options, or ready to buy)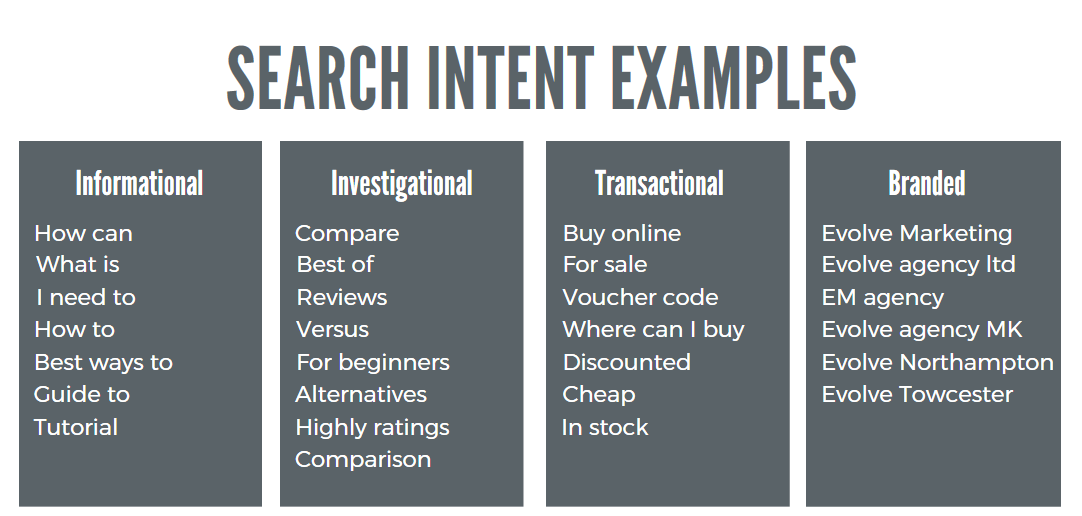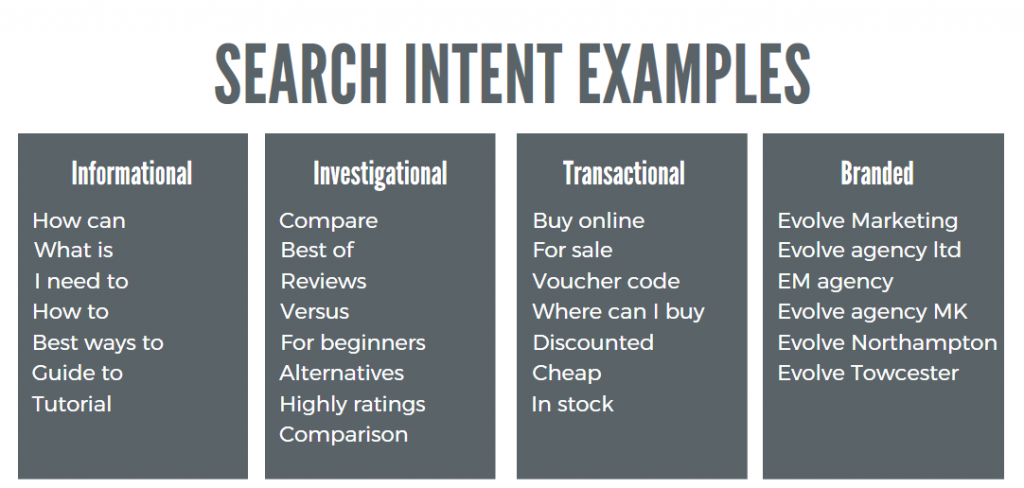 Once you have segmented your list build a keyword map, so you can assign keywords to specific pages of your site. Thus, ensuring your landing pages rank for right keywords.
Suggest assigning more competitive keywords to 'stronger' pages like your homepage or section hubs. Buying or transactional keywords should have landing pages that allow customers and prospects to take action (for example buy, register, subscribe etc).
Step 3: Start using keywords on your website
Now that you have created a list of the best B2B Keywords for your website, the fun starts.
Begin by drawing up a content plan. Use your new keyword list to devise a plan that states the aim and objectives of your content creation programme detailing a schedule of when the various elements will be developed and what measurement tools, you will use to track the progress of your new keywords (impressions, click throughs and average position).
Then you can start creating content but remember quality counts. So, invest resources in creating relevant, quality content that will appeal to your prospects and reinforce your expertise, authority, and trustworthiness.
Here are a few content and keyword pointers to get ahead in optimising your website…
Write original content and avoid duplicate content on your website. Use http://www.siteliner.com to check how much duplicate content your site has.
Write enough content to show Google and your prospects that you are an expert in your field, a few paragraphs about your service won't cut it.
Making the intangible nature of a service tangible is what content excels at …so get cracking on case studies, FAQs, our ethos, how-we-work pages.
 Write with your reader in mind not Google. So, no keyword stuffing and try to use your keywords in the Title tag / H1 heading, first paragraph, sub headings, alt tags and the meta description as these placements will all help with your on-page optimisation.
Make your text easy to skim-read (bullet points, sub-headings, explanatory images, short paragraphs etc).
Good luck and if you want to discuss any of the elements raised in this article please contact us at Evolve Marketing on 01327 810003 or via our online form below.