Case Study: Content Marketing Support
Sector: Professional services: technology recruitment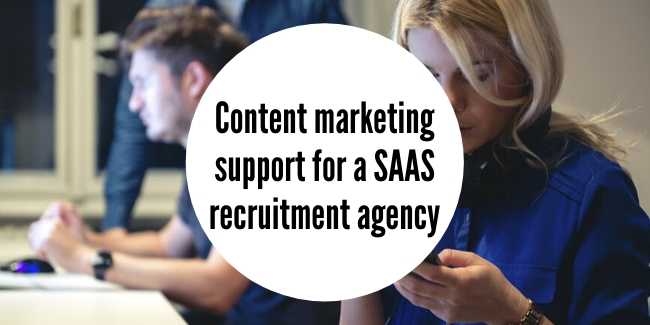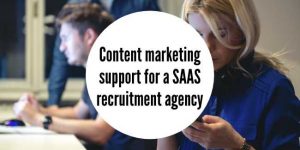 The Challenge: Update website content to better reflect their target keywords.
Result: An optimised website that better reflected their positioning and appealed to their target market.
——————————
The Challenge:
The unwieldy website it did not adequately reflect their positioning and was not optimised effectively for their target keywords. They needed an expert who could quickly understand their proposition and translate this into relevant evergreen content that resonated with their different target groups. The challenge was to refresh their current website within a limited budget for maximum impact.
The Solution:
Evolve Marketing analysed the website content as well their offline marketing resources to identify the gaps or out-of-date content.  This analysis showed that their approach was scattergun with many positioning inconsistencies and untapped opportunities to increase organic traffic to key landing pages. We presented our recommendations to revamp imagery and key content hubs.
These recommendations were then implemented over a 2 month period.
The Results:
A fresh, up to date website that steadily increased organic traffic to their targeted keywords.
Client comment:

'…They are professional, knowledgable and just pushy enough to make sure things get done on schedule. A highly recommended content marketing agency.'